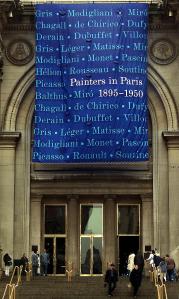 The Metropolitan Museum of Art announced today that, beginning July 1, their suggested donations will increase. The new rates are $25 for adults, $17 for seniors and $12 for students. Jumping by a hefty $5, the increase is most significant at the adult rate, meaning your old college ID is now more valuable than ever.
In a press release, Met Director Thomas Campbell said:
As with many not-for-profit institutions, the fundraising environment and other revenue streams continue to pose challenges in this current economic climate. In particular, income from our endowment has flattened, the average visitor contribution at the door is lower, and public sector operating support has fallen. Since the average cost to the Museum of each visitor is $40, we believe it is fair and, above all, necessary, to increase recommended admission levels at this time.
Of course, as with all suggested donations, it's still perfectly acceptable to haggle at the door.