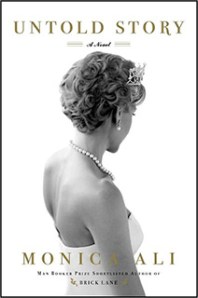 A follow-up to our item on Newsweek's creepy alive-Diana cover: the "plot" of Ms. Brown's article, in which an aging Diana gets Botox and moves to New York, is like-but-unlike the plot of Monica Ali's new novel, Untold Story, in which an aging Diana dyes her hair and moves to the Midwest. It's been getting a lot of press, including the cover of this week's New York Times Book Review–perhaps Ms. Brown had heard of it before the writing process began.
Says a Newsweek publicist, via email: "Tina wrote the piece that appears as this week's Newsweek cover story as an updated preface to the UK edition of her 2007 NY Times best-seller — The Diana Chronicles. She was not aware of Monica's novel but it is since cited in the copy."
We haven't yet read the Monica Ali novel, so we're not sure if the literary Diana beds a passel of Muslims and a late-night talk-show host, as does the Newsweek Diana. Talk about sliding doors! Not since Harry Potter has a British cutie launched so much fan fiction.
ddaddario@observer.com :: @DPD_