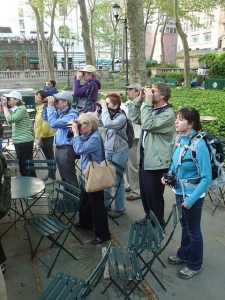 Notwithstanding the seemingly thousands of pigeons that have occupied Bryant Park, Manhattan is getting its first wild bird sanctuary.
The Wild Bird Fund will be an 800-square-foot roost for all manner of feathered friend at 565 Columbus Avenue, between 87th and 88th streets. 
"This will be a great location for them," Winick Realty's Brian Tregerman in a statement. "Not only is the store close to Central Park, but it's also on what's becoming a very pet-oriented block, with the Center of Avian and Exotic Medicine and a pet store nearby."
(We feel compelled to point out, however, that the world's most famous urban park is but a block or so away. Should the birds bust their cage, as it were, that could make for some serious avian watching for generations to come.)
Mr. Tregerman, along with Joseph Isa, represented both sides in the 10-year lease transaction.