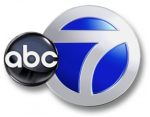 NABET CWA Local 16, a union that represents technical workers at the ABC Television Network, WABC-TV and WABC Radio Network, has signed a 3,356-square-foot, 11-year lease in Chelsea, brokers told us.
The fourth-floor lease at 229 West 28th Street, which sits a few blocks from the beloved High Line, snagged an asking rent of approximately $32 per square foot that will allow the union to stay close to its current location at 80 West End Avenue, where it occupied 5,000 square feet.
David Danick and Michael Okun of Coldwell Banker Commercial Hunter Phoenix represented NABET CWA Local 16, while Barry Bernstein of Winoker Realty Company represented the landlord, Joss Realty Partners.
"By definition, unions tend to be astute negotiators so this was a particularly interesting transaction," Mr. Danick said. "But the result is that NABET remains on the West Side for better access to the studios." Added Mr Okun: "The landlord was flexible with the terms and we have been able to arrange a lease that works well for all parties."
jsederstrom@observer.com