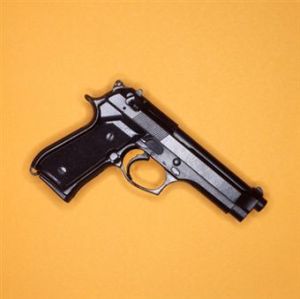 Three short weeks ago the civil action suit brought against hip-hop artist Sean "Diddy" Combs after his involvement in a 1999 nightclub shoot-out was finally laid to rest. The scene of the crime was Club New York, a Times Square B&T haven owned by Michael Bergos. The controversial joint closed in 2005, but the saga of the club continued as Diddy and Mr. Bergos were bombarded with lawsuits and as Jamal (Shyne) Barrow, the gun-wielding guest of Combs responsible for the shooting, was sentenced to nine years in prison.
Now, almost twelve years after the closing of the West 43rd St. location, Club New York is set to re-open, with a new space and (hopefully) a cleaner image.
"I always had a plan to reopen," drawled Michael Bergos in his thick New York accent. "This was always going to happen."
The nightclub owner, who also owns a few other sleazy late-night locations in the Big Apple, Los Angeles and Las Vegas, told The Observer that he has been scoping out venues downtown, citing Meatpacking as a potential location for Club New York, part deux.
After some snooping, we discovered that in 2000, only a few months after three people were brutally wounded inside of his now-famous establishment, Mr. Bergos trademarked both the phrase Club New York (for bar and nightclub services) and Club NY (for clothing, and most specifically, t-shirts).
When asked why he chose to protect the rights to his defunct club's name, the club owner said that title is "worldly recognizable" and that it was important to preserve the "history" of the Midtown lounge.
Has the club owner talked to Diddy about his plans for the new nightspot? Mr. Bergos was dismissive, saying simply: "He has nothing to do with me. He has no control over this."
Let's hope there will be better security control at the new Club New York™.