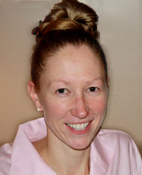 We were told Penguin Press would be expanding, and now the first hire has been announced since Scott Moyers's return from The Wylie Agency and Eamon Dolan's departure for Houghton Mifflin Harcourt.
Andrea Walker has been hired as a senior editor at Penguin Press from Reagan Arthur Books, where she started as an associate editor in 2009 and was promoted to editor in November 2010. Before that Ms. Walker spent five years in the books department at The New Yorker.
Ms. Walker's hire indicates Penguin Press, which is known as a non-fiction powerhouse, is trying to devote more focus to fiction. Reached by phone, Ann Godoff, president and editor-in-chief at Penguin Press, confirmed that fiction would comprise "a bigger percentage" of its list, although not by much.
"We were doing four pieces a year and we're probably going to do half again as much," she said.
Ms. Walker's list of announced deals from her time at Reagan Arthur on Publisher's Marketplace is exclusively comprised of debut fiction that will be released over the coming months. It includes Stuart Nadler's The Book of Life,  a novel about a father-son trip; debuts by Charlotte Rogan and the Australian writer Poppy Gee and Eowyn Ivey's Snow Child, a novel about homesteaders in Alaska who receive a visit from a mysterious child. Ms. Walker's writers extended their congratulations to her on Twitter yesterday.