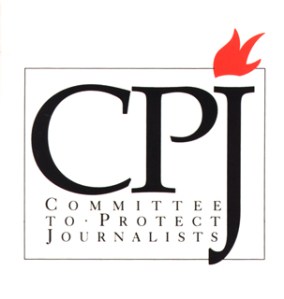 The Huffington Post's editorial credibility was called into question again today when GrubStreet.com reported Marion Nestle had been listed as a co-author for an article about a proposed NYC sugar-sweetened beverage ban. "I was amazed to see it. I don't recall writing it," Nestle said on her blog.
The article now stands corrected by an Editor's Note: "This post was submitted to us by the Harlem Children's Zone as a piece co-authored by Geoffrey Canada and Marion Nestle. Dr. Nestle subsequently informed us that she had not, in fact, co-written the post, so her name has been removed. We regret the confusion."
It recalled another episode in creative bylining in the HuffPo's brief history, the last one featuring celeblogger George Clooney.
Nonetheless, Arianna Huffington was one of five "distinguished leaders of new and traditional media worldwide" named today as having been elected by a vote to join the board of directors for the Committee to Protect Journalists, an organization which aims to "promote press freedom worldwide." Other new members include: John Carroll, a previous editor of the Los Angeles Times and Baltimore Sun, and Jacob Weisberg, chairman of The Slate Group.
But Huffington certainly has a name that stands out among the bunch. (Her CPJ bio mentions her appearances on "numerous" television shows, ten of which are listed, and also reminds us that Huffington was named not once but twice to Time's list of the world's 100 most influential people.) As Jacob Weisberg tweeted earlier this morning: "Delighted to be joining the CPJ board with Arianna & others. It's such an important organization."
CPJ Chairman Sandra Rowe said they were "pleased" to have Huffington on board due to her "entrepreneurial experience, digital news expertise, international background and leadership" skills, while Weisberg said he too was "incredibly pleased" that Huffington would be joining him and the three others, citing her "incredible energy" and range of contacts.
Weisberg was not surprised by the choice, speculating that he too had been chosen because CPJ was looking to add "some people to supplement their online expertise on the board."
UPDATE: In a subsequent post on her blog yesterday, Marion Nestle clarified the "mysterious ghostwriting episode" and apologized to HuffPo, explaining that after receiving an e-mail from Deputy NYC Mayor for Health and Human Services Linda Gibbs she was reminded of her "willingness to edit and sign an op-ed about the proposed SNAP ban prepared by [Gibbs'] staff that was to be submitted to the New York Times."
Nestle continued: "I vaguely remember reviewing such a piece and approving its submission.  When I heard that the Times had rejected the piece, I promptly forgot about it."
Nestle added that although she had not been aware the article was then submitted to the Huffington Post (and two other media sources), she does not remember discussing "co-authorship with Geoffrey Canada, and the piece submitted to and published in the Huffington Post does not mention the involvement of the NYC health department," Nestle concluded that she nonetheless is "happy to have the piece published" with her name attached and looks forward to meeting Geoffrey Canada some day.