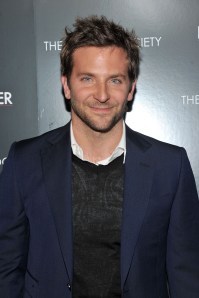 Ron Howard and Brian Grazer will adapt Under the Banner of Heaven, Jon Krakauer's book about Mormons who murdered.
Bradley Cooper will play Lucifer in a film adaptation of Milton's Paradise Lost directed by Alex Proyas, who also gave us I, Robot. "Better to reign in hell than serve in heav'n," although it's unclear what about watching this movie will not likely be hellish, even the parts in Eden.
Chris Brown, who was arrested on domestic violence charges for abusing his then-girlfriend Rihanna in 2009, will now star in a romantic comedy based on Steve Harvey's bestselling relationship advice book Act Like a Lady, Think Like a Man which purports to tell women what men really think, etc. etc.
And this little bit of propaganda, for Hunger Games nerds.