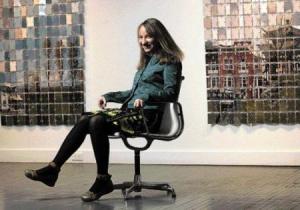 By now the chances are good that you've heard about the new reality show Gallery Girls, which promises to put the art history majors who sit behind desks at galleries under the Real Housewives/The Hills/PoweR Girls microscope. The show is being developed for Bravo by Magical Elves, the company that makes Top Chef, Project Runway and Work of Art and if you were worried that you may be too wise to be a cast member, you're in luck!
Apparently they're looking for a "mentor" figure. We just received an email sent by a casting producer to the general mailbox of a gallery.
Relevant excerpt below:
We are currently developing a docu-reality show with a major cable network centered around a cast of young (20-something) girls that work in entry level positions in some of New York's hippest art galleries.  The show is about the girls and their lives inside and outside of work as they juggle their work responsibilities and personal lives while trying to gain their footing in the art world.

We are looking for an art consultant [emphasis theirs] to add to the cast who would be seen as someone these young women would aspire to be one day.  Perhaps, they were once in their same position and have worked their way up in the field.
This should be of some comfort to anyone worried about the future careers of the girls on this show, although we're pretty sure they prefer to be called "art advisers."
Look, we're not going to lie, this show is fascinating to us. Tips to dduray [at] observer.com, please!