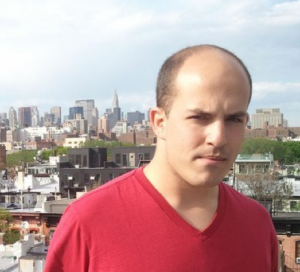 In one of the more quotable moments from the documentary Page One, media reporter David Carr refers to his colleague, television reporter Brian Stelter, as "a robot created by The New York Times to destroy me."
Since then, Mr. Stelter's been doing damage control on his metallic reputation. He's escorted CNBC beauty Nicole Lapin down the aisle at the documentary's premiere, graced the star-studded pages of Page Six in an item about their relationship, and then landed a book deal. Now, he's talking at length about the warm and fuzzy memories he has watching "Doug" and other classic Nickelodeon shows. We liked "The Adventures of Pete & Pete" too, Brian! You just can't be a robot!
As The Observer reported just days ago, TeenNick will begin playing shows such as "Clarissa Explains It All" and "Kenan & Kel" between the hours of midnight and 4 a.m. (It bears repeating, from the previous article, that these are prime drinking hours.)
"Some of the original children of the Nickelodeon channel for kids are growing up, and they're saying they want their old Nickelodeon back.," Mr. Stelter explains in the video.
He goes on to note that his favorite of the bunch was always "Doug." And with the news today that Mr. Stelter and his girlfriend have parted ways, perhaps that classic cartoon is the right balm to ease heartbreak. Doug Funnie never got with Patti Mayonnaise, either, man. It's going to be all right.
Also, the "Doug" theme song is now permanently stuck in our head.