This is the best slide of  today's New York Times slideshow, Olivia Wilde: A Busy Career, because it provides photographic support for the thesis of Brooks' Barnes profile (Olivia Wilde: More Than Just A Pretty Face). Here she is, on the far left–with Susan Sarandon, Demi Moore, Gerard Butler, Paul Haggis and Sean Penn–doing humanitarian work and not-acting in Haiti.

Kidding, they're just down there to re-enact this iconic shot from Jurassic Park. 90s nostalgia, you heard of it?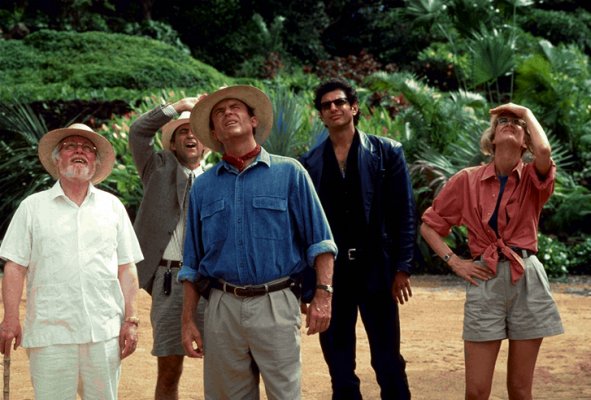 Celebrities: You just can't stop them from looking like people in movies!