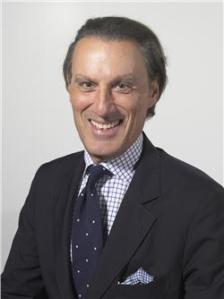 Christie's CEO Steven P. Murphy announced today that his auction house had set a new record for half-year sales, moving approximately £2 billion, or roughly $3.2 billion, worth of art and other products from January to June this year, according to a report in Bloomberg.
Mr. Murphy, who recently told The Financial Times that he has the "coolest job in the world," also denied the ongoing speculation that Christie's French billionaire Francois Pinault is planning to sell the house, which he has owned since 1998.
The house's chairman, Edward Dolman, recently left for the Qatar Museum Authority, and some experts believe the Middle Eastern nation may make a move for Christie's.
Here's a quick rundown of Christie's report, which paints a picture of a newly revitalized art market:
Contemporary art continued its recovery, accounting for £431.1 million in sales, a 40 percent improvement over the same period in 2010.
Private sales climbed by 57 percent versus the same period last year, accounting for £286.7 million of the house's six-month sales.
Sales in the Americas fell by 13 percent. Bloomberg notes that the record $106.5 million Picasso sale in May 2010 made last year's number difficult to match.
Hong Kong sales skyrocketed by 48 percent, to £296 million. Asia is now the house's third-largest sales market, after London and New York.
British modern art sales shot up an astounding 257 percent.
Sotheby's is on tap to report its figures in August.