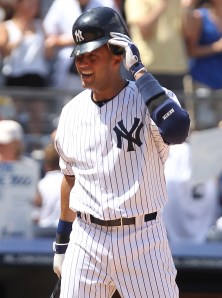 [protected-iframe id="98bcd337b683b9fa98386070e1cfb456-35584880-53155743″ info="98bcd337b683b9fa98386070e1cfb456″ ]
st1:*{behavior:url(#ieooui) }

/* Style Definitions */
table.MsoNormalTable
{mso-style-name:"Table Normal";
mso-tstyle-rowband-size:0;
mso-tstyle-colband-size:0;
mso-style-noshow:yes;
mso-style-parent:"";
mso-padding-alt:0in 5.4pt 0in 5.4pt;
mso-para-margin:0in;
mso-para-margin-bottom:.0001pt;
mso-pagination:widow-orphan;
font-size:10.0pt;
font-family:"Times New Roman";
mso-ansi-language:#0400;
mso-fareast-language:#0400;
mso-bidi-language:#0400;}
Last weekend in the Bronx,Derek Jeter made Yankee history by becoming the first player in the franchise to reach 3,000 hits. His dramatic homer deep into left field in the third inning of Saturday's game against the Tampa Bay Rays thrilled fans—especially Christian Lopez, who caught the hallowed ball, was gifted box seats and memorabilia, and was subsequently informed that he may owe the I.R.S. $14,000 in taxes on the swag. It just goes to show that nothing's free in this town, not even Yankee balls—which is not particularly surprising given that the average price of a Manhattan apartment just rose to over $1.45 million.
But July is still shaping up to be an exciting month, at least for media types—and we're not just talking about "summer Friday" afternoons spent getting drunk in the pool at the Gansevoort, which, according to a recent exposé in the Post, is about as hygienic as marinating au naturel in the Jersey Shore hot tub. No, it's that the only things proving murkier or more fetid than the air above The Observer's Hell's Kitchen offices are the ethics of our fellow journalists.
The Post is facing a libel suit after not bothering to fact check an anonymous tip that Dominique Strauss-Kahn's accuser was a hooker ("Took care of guests on the side," blared the subhed—which might be shocking if that were not what maids are, you know, supposed to do). And on Monday, the Huffington Post fired a blogger for summarizing and rewriting an AdAge story (which, again, might be shocking if that were not what, according to insiders, Arianna Huffington and her managerial staff explicitly instructed writers to do).
Of course, the real elephant—or, perhaps, 16-pound Texas newborn—in the room this week was Rupert Murdoch's hack-happy U.K. tabloid New of the World, which printed its last issue Sunday, shuttering on the heels of mounting evidence that its reporters illegally accessed the voice mail boxes of private citizens including but not limited to: a murdered teenager, Prime Minister Gordon Brown and, in a particularly ballsy move, Scotland Yard officials who were investigating the paper for illegal phone hacking.
In other ironic news, Congressman Paul Ryan, the fiscal conservative famous for his very public infomercial targeting Medicare as a means to reduce the national debt and cut superfluous spending, spent Wednesday night drinking $700 worth of wine at D.C'.s Bistro Bis. This oenophilic overindulgence came just days after President Obama held a press conference in which he compared forcing the Republicans to deal with the deficit to making them eat their peas. (The USA Dry Pea & Lentil Council is furious—not a joke.)
Then again, summer is a time to chill out a little bit and let your freak flag fly. Just this week childhood obesity crusader Michelle Obama ate a Shake Shack burger. G.O.P. dark horse and former pizza mogul Herman Cain released a 15-year-old gospel album on the Internet. And Mark Zuckerberg's on Google+!
True, these may not be milestones along the lines of a 3,000th career hit. But they're oddly comforting reminders that everyone takes a summer Friday now and again.
Or maybe the heat's just getting to us.