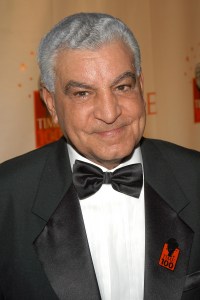 Zahi Hawass, the controversial Egyptian antiquities minister who announced over the weekend that he had been fired in a cabinet shakeup, has reportedly returned to power, at least for now.
Mr. Hawass tells The Art Newspaper that Egyptian prime minister Essam Sharaf asked him to return to work, after his proposed replacement, Abdel Fatah al-Banna, withdrew his nomination on Monday.
Mr. al-Banna had been a vociferous critic of Mr. Hawass for some time, attacking his ties to president Hosni Mubarak and accusing him of corruption, but when news of Mr. al-Banna's appointment was released on Sunday, many of Egypt's archaeologists said they would strike, arguing that he was not qualified to lead the ministry. Mr. al-Banna is a specialist in the restoration of stone monuments.
This is the second time that Mr. Hawass has managed to return to power after apparently exiting the government. On Mar. 5, amidst various corruption charges, Mr. Hawass quit, saying that he felt that the military was not adequately guarding archaeological sites in the aftermath of Mr. Mubarak's resignation. Less than a month later, after a potential successor's nomination stalled, he was reinstalled in office.