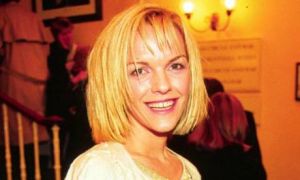 We'd been disappointed by the lack of family infighting in the otherwise very public Murdoch meltdown. Today, Elisabeth Murdoch delivered.
The Telegraph reports Ms. Murdoch has been privately "railing" against Rebekah Brooks, saying she "fucked the company."
Elisabeth, the eldest child from Rupert Murdoch's second marriage, was the most likely loose cannon. Though Ms. Murdoch recently sold Shine Media to News Corp., she made a name for herself somewhat independently.  She left the family business in 2000 after a clash with Sam Chisholm, a BSkyB executive brought in by her father. Her husband, PR mogul Matthew Freud, attacked Fox News boss Roger Ailes in The New York Times last year, seemingly cementing their outsider status.  
Now that she's staked out a seat on the board, Ms. Murdoch is certainly entitled to evaluate Ms. Brooks, whom, to add insult to injury, is often referred to as the daughter Rupert Murdoch never had. (And whom Mr. Murdoch himself called his "first priority" in dealing with the NOTW fallout.)
But it also probably comes with a lashing News Corp's PR pinch hitters Edelman, who convinced Mr. Murdoch to let Ms. Brooks go today.
Now all this story needs is some Lachlan!