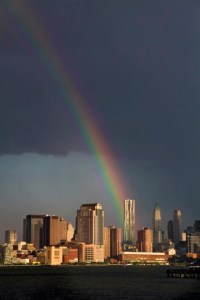 He may be a Canadian of Jewish extraction, but The Observer always figured Frank Gehry was part Irish. How else to explain his golden touch?
As if we needed more proof, crack architectural photographer David Sundberg of the ESTO syndicate was in Hoboken recently, where he captured a most unusual sight: a rainbow arching across Manhattan from one pot of gold to another, namely from Mr. Gehry's IAC Building to one of the best buildings of last year, 8 Spruce Street (he prefers you call it New York by Frank Gehry, golden boy that he is).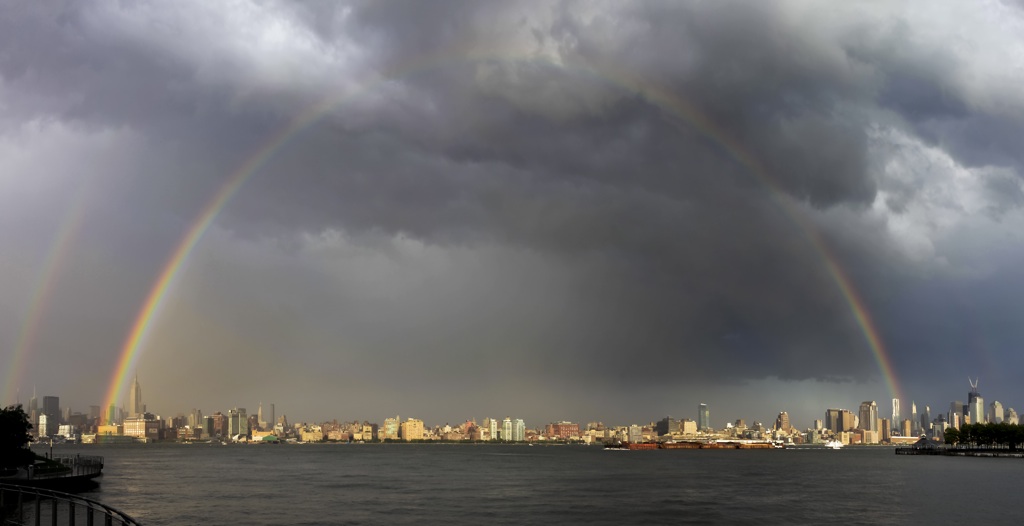 As Mr. Sundberg told Contract Design magazine two years ago, the most fulfilling part of his job is "when I have the time on assignment to be patient and photograph a space in the absolute perfect light." No kidding.
ESTO has just published a gallery of Mr. Sundberg's work on its website.