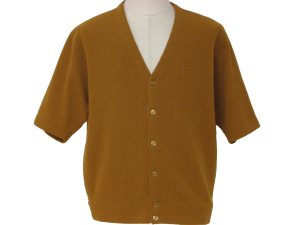 It's 300 degrees outside and New York's male population is asking itself some burning questions: Is today the day I wear my short-sleeve cardigan? Why did I even buy that thing. Or, wow, glad I broke up with the girl who gave me that one. What was she thinking.
GQ humbly offers to make the choice just a tad easier. In their Week In Style slideshow, there's a picture of Ryan Gosling wearing the offending top walking through the city, and it seems to have pleased the editors enough to make them reconsider. The GQ Twitter account sent a tweet to its 74,000 followers. "Thanks to Ryan Gosling, we are reevaluating our stance on short-sleeved cardigans."
Half Nelson? More like Half Sleeve!
This could be seismic. But does he really pull it off? Examine the evidence below.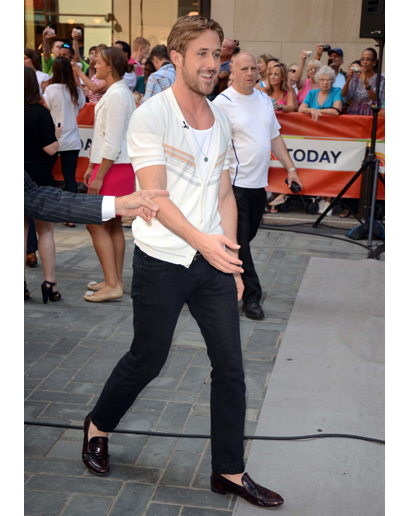 We're undecided. Classy loafers, though.