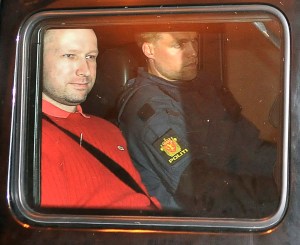 [protected-iframe id="98bcd337b683b9fa98386070e1cfb456-35584880-53155743″ info="98bcd337b683b9fa98386070e1cfb456″ ]
Two things tend to be givens in the modern-day 24-hour news cycle: One, that something sad and tragic will invariably happen; and two, that when something sad and tragic happens, someone with a large social media following will not hesitate to immediately crack an inappropriate joke about it. (Too soon? Never on Twitter!)
When Dominique Strauss-Kahn's accuser, Sofitel maid Nafissatou Diallo, revealed her identity for the first time in Newsweek's cover story, Esquire—ever the gentleman—took the opportunity to use the alleged rape as a jumping-off point for a service-y web post about oral sex. "As we've learned over the years … a blow job need not be degrading or hurtful, for either party," the magazine wrote in the article, which has since been deleted but which was teased on Twitter as "How to get a better blowjob than #DSK."
Of course, that tactlessness pales in comparison to Glenn Beck's reaction to the massacre in Norway last Friday, in which anti-Muslim right wing nationalist Anders Breivik set off a large bomb in Oslo and then went on a shooting spree at a Labor Party youth summer camp on a nearby island, killing in total at least 76 people (at last count). One would think that the guilty party in this scenario was obvious. And yet Mr. Beck, who regrettably still has time to pontificate on the radio between penning bestselling children's books about itchy Christmas gifts, took to the airwaves Monday to compare the camp victims to Hitler youth. "I mean, who does a camp for kids that's all about politics?" Mr. Beck asked. "Disturbing." In related news, the Tampa Liberty School, a weeklong Tea Party day camp modeled after Mr. Beck's very own 9/12 Project, recently finished its inaugural session.
Yet even more tragic than small children in Florida using hard candies to learn about the gold standard was the untimely death of Amy Winehouse at age 27, presumably from drug and alcohol abuse. Some fans cried; some—in a well-meaning but probably inappropriate vigil—left bottles of vodka and beer bearing hand-written messages outside of Ms. Winehouse's north London home. Missouri congressman Bill Long, on the other hand, chose to use the singer's death as a plea to resolve debt ceiling talks. "No one could reach #AmyWinehouse before it was too late. Can anyone reach Washington before it's too late? Both addicted—same fate???" he tweeted on Monday, prompting international vitriol. (Esquire couldn't resist an opportunity here, either. On Monday it published an appreciation of Ms. Winehouse's ex, Blake Fielder-Civil, and his remarkable ability to remain stylish in the face of tragedy.)
Speaker John Boehner neglected to comment on the capitol's sobriety, but did seem to drown his own sorrows in platitudes over the weekend, announcing to whoever would listen that President Barack Obama "wants a blank check" and "moved the goalpost."
And speaking of goalposts, the NFL lockout is over, which means that football is back! Not that it ever really left, because we're in the off-season. But still! It's kind of like Bill Keller at The Times—even though he keeps on quitting, he never goes anywhere. Just four months after debuting as Hugo Lindgren's controversial magazine columnist, Mr. Keller has announced that he will leapfrog over to the op-ed page in September, around the time that he cedes his executive editor desk to Jill Abramson. The difference between his old gig and his new one, presumably, will be that the op-ed rate of correction is somewhat more forgiving (Mr. Keller is currently averaging just over 41 percent, which WWD helpfully points out is about eight times worse than Jayson Blair).
Of course, even when good news seeps across the transom—just as raw sewage has been inconspicuously seeping out into the Hudson—someone tries to ruin it for everybody else. Case in point: one day after New York's first legal gay marriages were performed at City Hall, a conservative group filed a suit against the New York state legislature, alleging that standard voting procedures were broken in order to pass the Marriage Equality Act. It's unlikely to make an impact, but it's distracting and destructive, serving as yet another reminder that sometimes, despite what the M.T.A. tells us, when we see something, we probably shouldn't say anything at all.