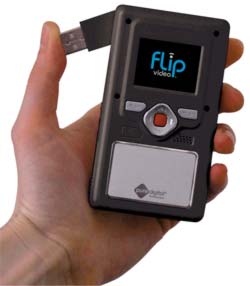 After we reported that Tina Brown's Daily Beast is gearing up to produce talk show and video content, an anonymous tipster sent us a lineup of web video concepts that appears to be an internal memo. It has Ms. Brown written all over it. The spots are "plugged-in" and "personality-driven." Flip cams for everyone!
The Newsweek Daily Beast Company did not confirm any of its content.
"Several pilots have been under consideration over recent months, we are currently in the process of planning our expanded original video content for the site," a spokesman reiterated.
So enjoy this for whatever it may be–an early brainstorming memo, a pitch to advertisers, or just some v. hot fan fiction.
CHEAT SHEET: XTRA INSIGHT – Length: 2:00 – 3:00 minutes – the tagline for this show is "watch this, feel smart." Using the hugely popular Daily Beast Cheat Sheet, we'll share our picks for the top three stories of the day and give people a little extra insight and analysis on each. Give us just three minutes a day and we'll make sure you sound plugged-in at your cocktail party later. (daily)

BUZZ BOARD-Length: 2:00 – 3:00 minutes- A guide to what's cool in culture. The Newsweek Daily Beast staff spends all day hunting so you don't have to…and they'll tell you what to check out and what's totally over. In an extension of Omnivore from the magazine, our host Jessica Bennett checks in with three experts each week to find out what they're watching, reading, listening to and skipping. (weekly)

CONVENTIONAL WISDOM
Length: 2:00 – 3:00 minutes – Howie Kurtz hosts a regular segment that uses the premise of Conventional Wisdom from the magazine. He picks three political or media players who are making news and tells you whether they are trending up or down. (2x week)

MY TURN – Length: 2:00 – 3:00 minutes – A cornerstone of Newsweek magazine, the My Turn column comes to life on Daily Beast TV. For each episode, we interview someone with a compelling and unique story who tells us about their experience in their own voice. (weekly)

STUMP THE ANDY! -Length: 1:30 – 2:30 minutes – Associate copy editor Andy Cohen has an encyclopedic memory and he loves a challenge. In this new take on the man-on-the-street interview, he takes us on a quest through New York City where instead of asking questions, he's taking them to see if anyone can stump him. (weekly)

GEEK OUT – Length: 3-5 minutes – Brian Ries is your guide to geek culture and he's going to take you along for a nerdy adventure. Every week, he'll host a visual, accessible trip deep into the digital underground where hackers roam, gamers play, and tech is the law of the land. This is your exclusive access to what's going on in geek. (weekly)

BEAST CHRONICLES – Length: Will vary – Personality-driven web vehicles that highlight talent on the staff in a more informal and intimate way. Formats will vary to best showcase each individual. Examples may include a weekly to-camera webcast from Niall Ferguson, a bi-monthly narrative piece from Chris Dickey, video "tweets" from Ramin Setoodeh on an on-going basis.

BEAST REPORTS – Length: Varying – Flipcam reports from DB/Newsweek journalists covering stories in the field. For example, Lennox Samuels filed a number of dispatches from Japan in addition to his written pieces describing conditions on the ground.

BEAST BITES – Length: Varying – Video "xtra" to complement stories whenever possible. Generally will be Flipcam footage from reporters to accompany pieces when appropriate. Example, a reporter recently interviewed author Azar Nafisi about Iranian New Year. While there, she also used a Flip to get a short 2 minute sound bite from her about the event. This was posted as an "xtra" to her written piece