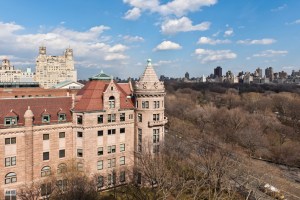 Recent notable deals in Manhattan real estate:
Spine surgeon  Barron S. Lonner and TV producer wife Melissa Lonner have sold their Madison Avenue apartment for a whopping $9.4 million. The 13-room pad encompasses the entire second floor of the Carnegie Hill co-op and has eight bathrooms. City records show that someone by the name of Melissa Lonner  purchased an apartment for $3.25 million at 20 West 77th Street. (Mr. Lonner is not named on the deed). Ms. Lonner is a senior producer at the Today show. The two were married in 1995.
Felix Herlihy, the former chief investment officer at Istithmar, the Dubai corporation that purchased Barneys in 2007, and wife Lisa Steglich have also sold their Upper West Side apartment. The five- bedroom and 5.5-bath home, located at 6 West 77th Street, went for $8.355 million, slightly more than the $8.25 asking price. Mr. Herlihy was formerly a managing director and principal at Lehman Brothers. The apartment was purchased by Michael and Kristen Kaufman.
Joris van Roijen, a senior manager at Deloitte Tax LLP, sold his Trump Place apartment for $3.425 million. The property, 25A, has three bedrooms and three bathrooms. The 1,859-square-foot apartment  was purchased by Jay and Elizabeth Cooper, who can also enjoy the spa, lap pool and garden that Trump Place offers.
eknutsen@observer.com