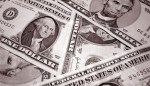 Our guest columnist Michael Stoler on the latest big-time lender in Manhattan real estate.
Insurance companies, for many years the most active lenders in the financing of commercial real estate, remain bullish on the state of the real estate market, especially when it comes to our region and the city.
In June, MetLife and Pacific Life Insurance Company provided a 12-year, $500 million mortgage to a joint venture of SL Green and the New York State Teachers Retirement System (NYSTRS) for the 1.4-million-square-foot, Class A office tower at 919 Third Avenue. The loan bears interest at a fixed rate of 5.116 percent and matures in 2012.
Last month, the former Helmsley Tower at 230 Park Avenue was recapitalized by Invesco Real Estate. Upon the capitalization, New York Life Insurance Company and AXA Equitable funded a $350 million, fixed-rate loan to the owners, Dallas-based Invesco Real Estate and Monday Properties.
New York Life Insurance is very interested in providing financing for office buildings. Earlier in the month, the company originated a $180.5 million, fixed-rate loan on the 325,000-square-foot, Class A office building at 450 Park Avenue, owned by Somerset Partners. In October 2007, Somerset Partners, a private equity fund, paid $509 million, or $1,566 a square foot, for it—the highest price ever paid for a U.S. office tower on a per-square-foot basis.
In June, Prudential Mortgage Capital and New York Life Insurance Company provided a 10.5-year, $725 million mortgage on the office building at 601 Lexington Avenue owned by Boston Properties, one of Manhattan's biggest owners of Class A space. The new mortgage replaced the expiring $450 million loan on the building previously known as Citicorp Center.
As I reported earlier, last year MetLife, the largest U.S. life insurer, originated through its real estate investment department over $8 billion in commercial mortgage loans. The most notable transactions financed by the company last year in Manhattan included $207 million for 125 West 55th Street and $180 million for 2 Grand Central Tower.
The insurer also provided a 10-year, $372 million, fixed-rate loan for the 1.8-million-square-foot office building at 1285 Avenue of the Americas, commonly known as the UBS Building.
According to the MetLife website, in addition to the transactions noted above, the insurer has also been active in the tristate region. In New Jersey, MetLife provided a seven-year, $233 million, fixed-rate loan to Macerich, a real estate investment trust, for its 1.6-million-square-foot, super-regional shopping center, the Freehold Raceway Mall in Freehold, N.J.
Location and credit quality of tenancy are main criteria for the financing of suburban office buildings. Earlier this year, Benenson Capital Partners, which developed the 261,000-square-foot, Class A office building in Stamford, Conn., in 1980, secured a 15-year, $38 million loan for the property, which was provided by an affiliate of a domestic life insurance company. The building is currently 100 percent leased to three tenants: General Electric Company, Philips Electronics North America Corp. and AON Corporation.
Insurance Companies are also interested in financing grocery-anchored retail in the region. In June, the Klein Group secured a $21 million refinancing for Florham Park Plaza, a 64,587-square-foot retail center in Florham Park. The 10-year, fixed-rate loan was provided through the Nationwide Life Insurance Company. The center, originally built in 1977, is 97 percent leased and has recently been renovated and expanded to include new tenants Trader Joe's and Walgreens.
Also in June, Hekemian & Company, the owners of the 175,524-square-foot grocery-anchored shopping center Boulders Run Shopping Center in Wyckoff, N.J., obtained a $43 million loan from Allstate Investments, LLC. The shopping center, originally completed in 1965, recently underwent a thorough renovation and expansion that includes a newly constructed Stop & Shop supermarket as well as other tenants like Marshalls, McDonald's and Starbucks.
MetLife, as well as nearly every insurance company in the market for financing, is seeking to fund commercial mortgages for residential rental buildings. The insurer provided a 10-year, $62.3 million, floating-rate mortgage to one of the most prominent owners of residential rental buildings in Manhattan, Glenwood Management, for its tower, commonly known as the Bristol, located at 300 East 56th Street.
Finally, given that the residential rental market in New York City is on fire, with rents reaching as much as $85 a square foot in Manhattan and $50 to $55 in Williamsburg, Brooklyn, Northwestern Mutual Investment provided a 10-year, fixed-rate loan of $31 million to LCOR Inc. for its seven-story rental at 34 Berry Street in that neighborhood. The proceeds were utilized to retire the construction loan on the property.
mstoler@madisonrealtycapital.com
Michael Stoler is a managing director at Madison Realty Capital and president of New York Real Estate TV LLC. He writes regularly for The Commercial Observer on investment.