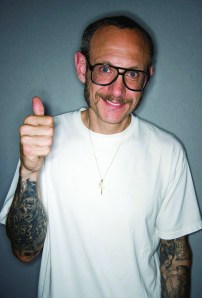 Terry Richardson may have shot Mila Kunis for this month's GQ, but the Transom saw him walking the red carpet for the actress's casual-sex rom-com Friends With Benefits with a beautiful brunette of the totally opposite vocation. The mystery girl walked through the pouncing rows of shutterbugs unnoticed: until now she's been known for her press releases, not movie releases. She's Audrey Gelman, press secretary for Manhattan borough president Scott Stringer.
It turns out the pair have been together since the spring, and they've been spotted at the various spots and parties that have always welcomed Mr. Richardson with open arms. Despite many a well-documented encounter with women over the years, the raunchy glossy mag photographer hasn't seemed too interested in settling down with any of the models and ingénues he shoots.
Ms. Gelman is the youngest press secretary in the city, making her a well-positioned mouthpiece to a 2013 mayoral candidate. Before that, she had a coveted spot as an aide in the war room of Hillary Rodham Clinton's campaign.
But she's not the typical type-A city politico. Ms. Gelman's an old friend of the downtown-famous Lena Dunham and has a featured spot on her forthcoming Judd Apatow-produced HBO series Girls. And let's hope Mr. Richardson isn't a Yankees fan: the tattoo inked on Ms. Gelman's lower lip reads "LET'S GO METS."
The better half of Manhattan's unexpected It Couple declined to comment. Mr. Richardson was unavailable at press time, and thus, unavailable. They were also missing from the Friends With Benefits after-party at the Standard. Whom did Ms. Gelman keep Terry from shooting?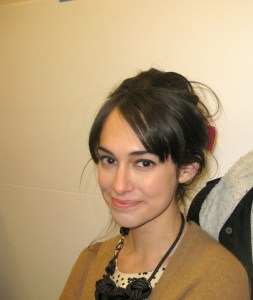 Only the likes of Liv Tyler, Emma Stone, Courtney Love, Zoë Kravitz and, of course, the film's stars, Ms. Kunis and Justin Timberlake. The duo held court in a well-guarded corner of Le Bain, where other attendees scaled rain-slicked benches just to get a glance. The Transom was helped into the cluster of chairs by Ms. Kunis, whom we had last seen cavorting with Wolf Blitzer before the White House correspondents' dinner.
"You know what? I prefer L.A.," she said as we sat next to each other, staring out to the Jersey skyline across the river. "It's nice to be here, but, well, you know."
Could she introduce us to Justin?
"Oh, he's doing his thing right now," she said. He was—Mr. Timberlake was crouched between two girls, entering numbers into his phone.
We waited until he was done and then asked what it was like to play a GQ staffer.
"Well, I played an art director, not a writer, so it was a little different from your type," he told the Transom.
We concurred, but noted that you can't get a GQ job without that dapper-writer style.
"And it was fun to edit that piece, though," he said, referring to a miniprofile of him that ran in a recent issue of the magazine with his corrections scrawled in the margins. "Who was I working with? Um … "
Wasn't it Lauren Bans? We were pretty sure …
"Yeah! Lauren, she was great."
The Transom would have gone on with Mr. Timberlake, the two of us comparing our prose strategies and favorite writers and such, but as more and more people tried to get by the bodyguards, Mr. Timberlake departed the misty Le Bain balcony, perhaps to find some friends, benefits, or both.