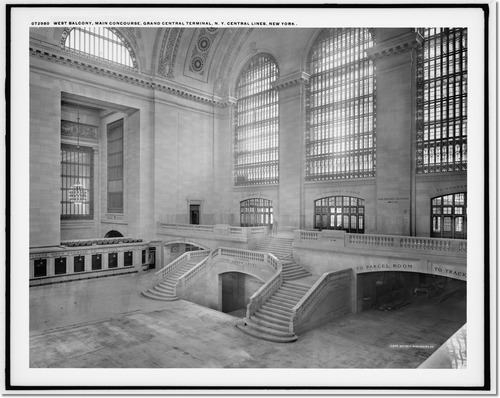 Two of New York's favorite things, a terribly tantalizing scoop like that first bite in Eden: Apple wanted to open a store in Grand Central Terminal. A short time later, it looked like Apple had soured on the idea. But it turned out to be a bit of snake-like misdirection, when in May Apple was said to be back in the garden of Grand Central. Now The Times is reporting that, come next week, Steve Jobs will be riding the Cupertino-to-Manhattan line:
When Apple proposed opening a store on the balcony overlooking the main hall, it submitted its bid in linen-lined boxes, as if it were a wedding present to transit officials, a source familiar with the application process said. The board is expected to approve the deal as early as next week, at its monthly board meeting.
So that's their secret.
There will still be the matter of getting Landmarks Preservation Commission approval for the design, so don't necessarily expect another big glass cube, but it's a challenge the iRetailer has surmounted before, everywhere from Soho to Georgetown.
There is also the matter of the M.T.A. being a difficult landlord, according to The Times:
The transportation authority insists on approving the materials, design plans and even paint colors that shop owners use. Internal documents show that the authority even encourages tenants to use on its signs dark, jewel-toned colors and suggests specific paint shades like Benjamin Moore's Georgian Brick.
Then again, that should suit the exacting Steve Jobs and his design-savvy cohort just fine.