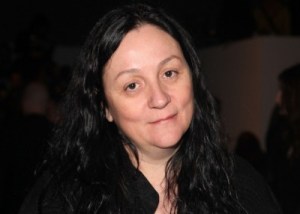 Kelly Cutrone, the fashion publicist turned reality-TV personality (The Hills, The City and Kell on Earth), self-help author and Dr. Phil protégé, is still diversifying. She recently announced plans to start her own fashion line, Electric Love Army, backed by Christopher Burch, which will launch with three stores in New York next year. And now she's created her own production company, POW, which stands for Power of the Word.
The company's first effort, executive produced by Ms. Cutrone and named after her latest book, Normal Gets You Nowhere, is a reality-TV pilot currently under consideration by MTV. The concept is "part Great Santini, part dream maker," Ms. Cutrone told the Transom. Each episode focuses on a creative teenager living in the boonies. The pilot stars a female skateboard deck designer from Michigan.
"I ask for her father's hand in business," Ms. Cutrone said with a laugh. Having obtained the parents' O.K., the black-clad fairy godmother then whisks the young lady to New York City and helps her realize her artsy-kid dreams. Of course, there's no guarantee that the series will get picked up, Ms. Cutrone warned, noting that even Lauren Conrad had a pilot rejected last season. It was probably too normal.