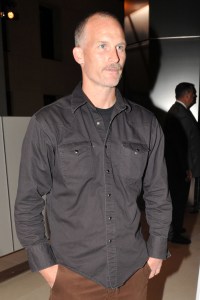 This morning, word went out that New York artist Matthew Barney was seeking actors for an adult film, when Artnet pointed to a website called Cremaster Fanatic that claimed Mr. Barney's studio had posted an ad on Craigslist Detroit, looking for "women, men and couples/groups to act in a 13 minute erotic short," as part of an art-sex film series called Destricted.
However, a representative from Mr. Barney's New York dealer, Gladstone Gallery, told The Observer that the report is false. Though one of the artist's films was featured on a 2006 Destricted DVD compilation, the representative said, "Matthew's involvement ended years ago."
According to the Gladstone Gallery, Mr. Barney's studio saw the somewhat-confusing Craigslist post weeks ago, and requested that it be pulled, and the group of filmmakers, who say in their ad that they were working for a project related to Destricted, removed it.
The ad carried the subject line "Need actors for erotic art film competition Matthew Barney," and its full text, which is archived online, reads:
"To shoot the weekend of August 5-7 in the Detroit area. Seeking women, men and couples/groups to act in a 13 minute erotic short as part of the "Destricted" project, juried for prizes in October by internationally known artist and artfilm maker Matthew Barney. Acting experience, an alternative or retro look, and an exhibitionistic nature are all pluses. Copy for sure; pay possible/negotiable; contractually guaranteed if we win a monetary prize or the film gets picked up by a paying distributor. Must be willing to sign a contract/release. Some graphic content. You will be asked to set your limits."
Truth be told, The Observer would be delighted to watch a porn from the Cremaster director, not least because he would be joining a rich line of artists who have ventured into that realm, like Andrea Fraser, who taped herself sleeping with a collector for "close to $20,000"; Lawrence Weiner, who released a "fresh skin flick" in 2008 called Water in Milk Exists; and Richard Phillips, who recently teamed up with the superstar adult actress Sasha Grey for a decidedly non-pornographic film that was shown in Venice earlier this year during the Biennale.