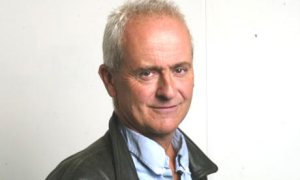 The incidence of typos in books has gone up since the advent of word processing and the firing of many, many copyeditors, says an especially persnickety Virginia Heffernan.
For some insight into the corporate culture chez Murdoch, David Carr spun compelling yarn about News America Marketing, News Corp.'s  in-store and newspaper insert marketing business. News Corp. paid  about $655 million in settlements in embarrassing lawsuits against News America. Instead of being fired or punished, its chief Paul Carlucci was made publisher of The New York Post.
Guardian editor Alan Rusbridger gave a fascinating firsthand account of how Nick Davies broke the phone hacking story in Newsweek today (whose website still exists, despite the tentative execution). After Rebekah Brooks claimed the ordeal would end with Mr. Rusbridger on his knees begging for forgiveness, he called up Bill Keller and encouraged him to put reporters on the case, presumably culminating in the big Times magazine piece last summer.
After 10 arrests and two resignations, everyone's talking succession plans. WWD has one former WSJ executive saying Robert Thomson is a possibility. Joel Klein, the NYC schools chancellor turned News Corp.VP  called upon to oversee News Corp.'s internal investigation, also seems like a likely pinch hitter.