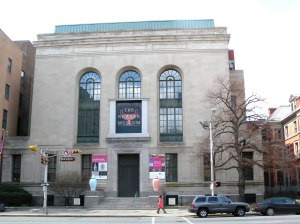 The Newark Museum announced today that it had received a $1 million grant from the Andrew W. Mellon Foundation to fund research and curatorial projects relating to its African art collection, Art Daily reported.
The museum said that it planned to use the funds to create a catalog of the more than 4,000 works in the museum's African art collection, which was initiated in 1914, five years after the museum was founded.
The Mellon grant comes just months after the National Endowment for the Humanities awarded the Newark Museum $500,000 to fund the renovation of the museum's African art galleries, a project that is set to be completed in 2015. That NEH grant requires the museum to raise an additional $1.5 million in matching funds.