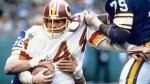 We asked in-depth if Conductor Cuomo can fix the M.T.A. now that Jay Walder's leaving? It doesn't look promising right out of the station.
Jean Nouvel's controversial MoMA tower is back!
Ghurka's moving its flagship from the Plaza to the Sherry.
The Kress spread at 1020 Fifth traded for the first time since the 1920s…
…Was it a good deal back then?
Chris Vila (yeah, Bob's boy) sold another fixer-upper.
There was a big trade in the Eldorado.
John Riggins—remember that guy?—made a cool $1 million.
Sunnyside and Woodside in Queens got downzoned.
There was major movement on retail at the trade center site.
Balconing is sweeping Europe—could it come to New York? Dear god!
Robert Knakal broke down 2Q investment sales by borough.
The Plaza district office market showed signs of pre-Lehman-ness.
Sam Chandan stayed on top of the European crisis.
Jill Abramson's publisher expanded at 41 Madison.
A rainbow smiled beatifically on Frenk Gehry in New York.
And a world famous artist did not, in fact, design a bathroom.
And—and!—we introduced our inaugural Friday Mystery Edition of In Deed. Only the lawyers know!
tacitelli@observer.com  ::  Follow on Twitter @tacitelli