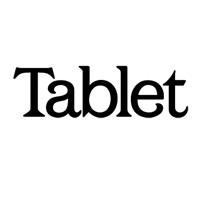 Tablet, the online Jewish general interest magazine, is undergoing a redesign, set to launch in late August or September, editor in chief Alana Newhouse told Off the Record.
The redesign will make room for former New Yorker writer Jeffrey Goldberg's "Goldblog" which will move from The Atlantic to Tablet.
"We've been focusing more on the blogs like The Scroll, by Marc Tracy," Ms. Newhouse explained, "And with Jeff coming on board and other opportunities for people with strong voices, we needed to have a site that could be an umbrella for a couple of different, relatively high-profile channels."
She announced one other high-profile hire yesterday. David Samuels, the oft-anthologized Harper's editor who is one-half of media power couple with The New York Times' Virginia Heffernan, will serve as literary editor part-time. A full-time news and politics editor, Bari Weiss, 27, was plucked from the editorial pages of the The Wall Street Journal. (Good timing.) Mr. Samuels will take over some of the duties of Ms. Newhouse's former culture deputy Gabriel Sanders, who left about a month ago.
"I'm very excited to see what both of them do with their sections," Ms. Newhouse told Off the Record. "I think Bari's going to be doing more long form pieces and I'm excited to have someone like David take a look at the cultural landscape and suss out certain conversations that aren't being had."