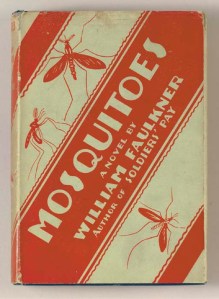 Robert Weil has answered some key questions about the recent news that he will be heading the revival of W.W. Norton & Company's storied literary imprint, Liveright.
First, is he hiring? Yes, "a very small staff."
Will books still need approval from Norton's notoriously difficult-to-please editorial board? No, but Liveright will have its own editorial board, one that might include some of the same people.
Is he sad he was not named to fill Starling Lawrence's recently vacated editor-in-chief job at Norton (taken instead by Crown's John Glusman)? Not in the least.
"I'm thrilled John is coming in," Mr. Weil asserted. "We're very, very happy with the developments here."
Few publishing houses have had a greater impact on American letters than Boni & Liveright, the original version of the imprint Mr. Weil will now resuscitate. In its brief active period in the 1920s, Horace Liveright (he obtained sole ownership from his partner, Albert Boni, in 1923) published T.S. Eliot's The Waste Land and books by e.e. cummings and Hart Crane, as well as first books by Ernest Hemingway (In Our Time), William Faulkner (Soldier's Pay and Mosquitoes) and Dorothy Parker (Sunset Gun). He also published philosophy, such as Bertrand Russell's Marriage and Morals, and translations of Emile Zola, Leon Trotsky and Sigmund Freud.
Liveright was purchased by Norton in 1974 but aside from the occasional reprinting of e.e. cummings it remained effectively dormant. Then, in late June, Norton announced that Mr. Weil would be transitioning from his position as executive editor at Norton to take the title of editor-in-chief and publishing director at Liveright and ushering in a second life for the imprint.
Aside from sharing a name, the reincarnated Liveright will be somewhat different than the Liveright of yore. Its list is thus far comprised of Mr. Weil's previous Norton acquisitions — new books from the New York Times columnist Gail Collins, the biologist Edward O. Wilson, the deceased novelist J.G. Ballard, and a book by Orwell that has not previously been published in the U.S., among others.
As might be expected, poetry will not be a big part of the imprint in this go-round.
"Not new poetry," said Mr. Weil, although he might consider translations such as ones he commissioned by Simon Armitage of Sir Gawain and the Green Knight and John Ashbery of Rimbaud's Illuminations. He expects the imprint will publish approximately 20 books a year, approximately 25 percent of which will be fiction.
As for hiring, Mr. Weil, said he would indeed be hiring what he calls "a very small staff," although he said he has already been "inundated with resumes."
"Given the contraction in the industry as a whole there have been inquiries from many very talented people," he added. And there's also the fact that his former assistants (Riverhead's Geoff Kloske, Knopf's Andrew Miller and Norton's own Tom Mayer to name a few) have a reputation for doing very well in the industry.
The announcement of Liveright's revival came very shortly before the announcement that Star Lawrence would be giving up managerial duties in his role as editor-in-chief at Norton to focus on acquiring and editing books in an editor-at-large position. John Glusman will be moving from Crown to take over Mr. Lawrence's job as editor-in-chief.
Both Mr. Lawrence and Mr. Weil assured The Observer that nothing unpleasant was afoot in the changes – Mr. Weil said that Norton's president, Drake McFeely, has long dreamed of reviving Liveright, and Mr. Lawrence said that he was of an age where "in the past people have handed over these reins."
"I think it's hard to do both jobs well, both to manage a trade department and do your own books," said Mr. Lawrence. "If I had to choose which of those tasks I think I'm better at, I think I'm better at finding and acquiring books."
Indeed, Mr. Lawrence's shepherding of writers such as Sebastian Junger and Michael Lewis in the early phases of their careers is one of the reasons Norton, the last of the major publishing houses that is independent and employee-owned, is in a position to expand. Michael Lewis left Norton briefly for Penguin in the middle of his career, but returned to publish Moneyball, The Blind Side, and The Big Short – the last one a particularly massive bestseller. Norton's list also includes bestsellers by Fareed Zakaria, Nicholas Carr, and Nicole Krauss that along with a textbook division have put the house in a relatively secure position to expand.
Mr. Lawrence said that he was not interested in reviving Liveright himself. "That would again be a management role involving myself in other people's work," he said. "I'm more interested in doing the books that I acquire."