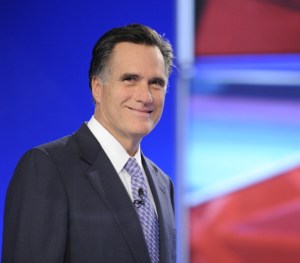 Mitt Romney raised $18.25 million for his primary campaign over the last three months, according to an email from his campaign this morning.
Romney had made a concerted push during the second quarter, in the hopes of establishing himself as the obvious front-runner. The former Massachusetts governor told donors in March that the goal was $50 million, though there seems to be some dispute over whether that was a quarterly goal, or a cumulative one for the primary. 
Regardless, Romney seems to have put some distance between himself and Tim Pawlenty, the former Minnesota governor whose campaign is still struggling to get traction. Pawlenty reported raising $4.2 million this cycle, but it's unclear how much of that is for general election campaign.
Former Utah governor Jon Huntsman reported raising $4.1 million this quarter, but aides would not disclose how much he personally invested. Like Romney, Huntsman could personally fund much of a campaign, though he has said he will not do that.
Romney more than doubled those numbers in a single day in May, when his big Las Vegas phone bank raised $10.25 million. His campaign said all of the money raised this quarter is for the primary election, and that it has $12.6 million on hand, for a burn rate of 31 percent.
Whether that's enough to make Romney the prohibitive favorite remains to be seen. Minnesota Congresswoman Michelle Bachmann, who narrowly outraised Romney in the first quarter, has yet to report her second quarter numbers.