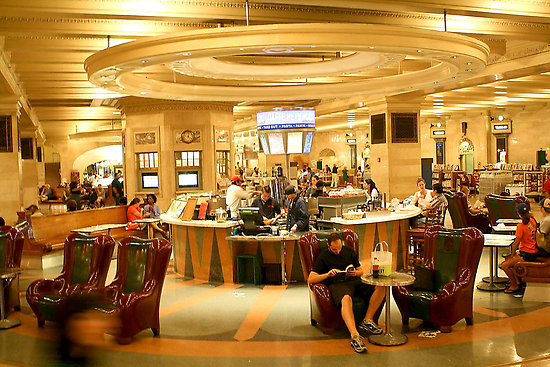 We take it back. Yesterday, when it was confirmed that Apple would be coming to Grand Central Terminal, The Observer declared the marriage of two of our favorite things. Nothing could be better. Except maybe if we could gnaw on a Shack Burger while perusing the glass cube, greasing up all the iScreens.
DNAinfo reports that the watched-like-a-Warren Buffet-at-a-quarterly-call Shake Shack wants to open a stand in Grand Central, though it has merely filed an application at this point.
"As we expand Shake Shack we are looking to make our home in vibrant locations throughout New York City and beyond," she said. "We are interested in exploring the idea of bringing a Shake Shack to Grand Central, and have responded to the MTA's [request for proposals]."

The chain, which serves raved-about burgers, fries, frozen custards and shakes, is reportedly eyeing the Zocalo space on the Lower Level Dining Concourse, according to Gothamist.com, which first reported Shake Shack's plan.

The spokeswoman described the terminal, which is seeing a major influx of new tenants, including Beer Table Pantry and the Tri Tip Grill, as "a spectacularly beautiful historic landmark that serves as both a transportation hub and cultural point of interest for residents, commuters and tourists alike.
The choice makes a lot of sense. Not only is the place clogged with commuters, tourists and lines, lines, lines, but it's one of the city's architectural gems—the perfect place for David Swinghamer, Shake Shack's boss and a trained architect no less whom The Observer profiled last year.
mchaban@observer.com :: Follow on Twitter @MC_NYC