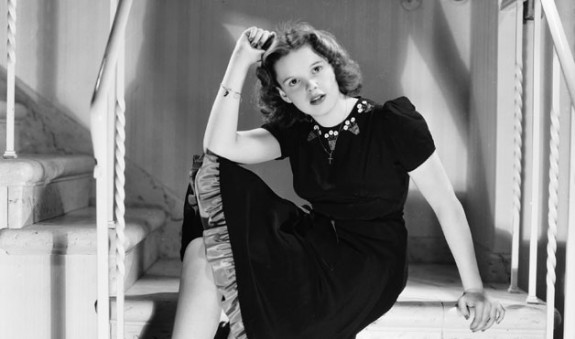 Last week The Observer reported that Judy Garland's TV oeuvre is screening at the Paley Center for Media. If that doesn't sound like enough exposure for the little lady, then never fear: last night The Walter Reade Theater began its retrospective of all her film work, which runs through August 9. Well, almost all of it. We are relieved to hear that only 31 of her films will be shown, rather than the whole 39.
A celebration of the 75th anniversary of her first feature film Pigskin Parade (1936), the screening series is a musical feast of extraordinary proportions and includes both her classics and her lesser-known work. Did we mention the sing-along screening of The Wizard of Oz?
By our calculation, the total number of minutes that we could spend watching Judy in all her silver screen glory over the next two weeks is 3237. That's almost fifty-four hours. At first we thought, "Well, that's only just over two days." But then we reconsidered: "The Lord of the Rings trilogy, with outtakes, lasts roughly 11 hours and 20 minutes. That is a marathon undertaken by a brave few."
We shuddered a little. Did we feel up to it?
Perhaps not. But we'll be dropping by at some point to be transported to the magical land of Oz.