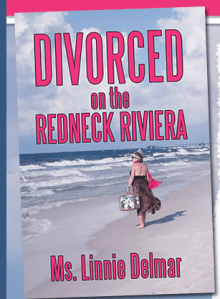 The Observer

receives pitches for various concepts and products and events during its busy days. But rarely have we received a pitch for reviewing a book more compelling–if less convincing–than for this memoir. The pitch email began: "What do Gene Hackman, Steven Seagal, Ashley Judd and the Backstreet Boys have in common? Linnie Delmar's hands." Tell us more!
"A licensed massage therapist for more than 25 years"–oh, she uses her "hands" as a masseuse, yawn–"Delmar has traveled and worked with major motion picture production companies and A-list stars." (A-list stars like Steven Seagal? We're back with you!)
The email continues: "With palpable Southern humor, Delmar details the relationships and failures with her four former husbands, ranging from a workaholic, an alcoholic, a gay man and an actor who was hooked on pain pills…" (But what does this have to do with celebrity massage therapy? Was Ashley Judd any of these four husbands? Or were they–twist ending alert–ALL THE SAME PERSON?). "…[A]ll with the aim of inspiring other women on their own journeys." I hear there's an opening for the next Oprah, and Linnie Delmar may massage our psyches in just the same way.
ddaddario@observer.com :: @DPD_