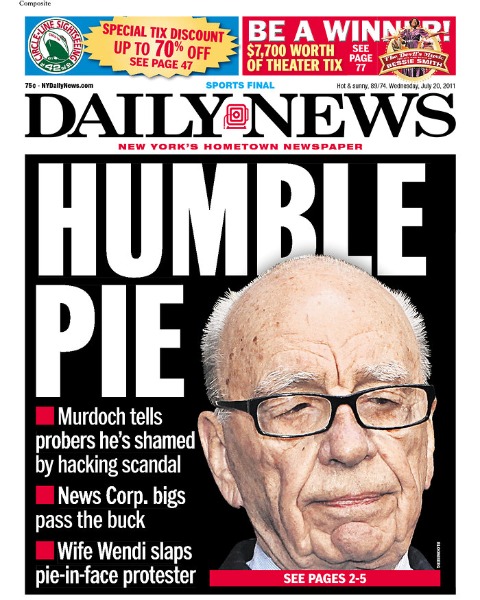 When the New York Post raised its newsstand price from 50 cents to 75 cents, a Post reporter lost their job forleaking the news early. When the Daily News followed suit…recently… a News reader asked editor Kevin Convey about it in a live chat, bringing it to Fishbowl NY's attention.
The copycat pricing suggests the Post is still calling the shots in the city's mostly dormant tabloid wars. The Daily News still has an edge on circulation (especially in the outer boroughs), but perhaps lacks the editorial confidence to take the Post's implicit invitation to undercut them–a strategy the Post tried on them, with some success, in 2000.
The uneven coverage of the twin hikes certainly confirms that the Post is still the tabloid of interest in the city, especially among Manhattan media professionals, and definitely since Post parent company News Corp. has been thrust under the meta media microscope.
But then, if the story continues (or, with any luck, comes to the US), the Daily News's position to cover Rupert Murdoch could give them a competitive edge.
It was the Murdoch meltdown cover story that inspired us to reach for the News at our bodega this morning instead of the Post (which buried the story on page 35). We didn't notice the price hike then, but that speaks more to our personal finance habits.