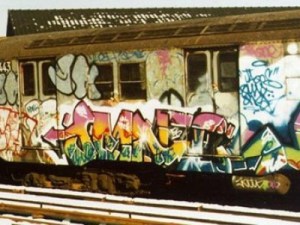 Transportation wonks have a habit of talking about Jay Walder, the outgoing head of the M.T.A., in messianic terms, as though he were the only man capable of fixing the agency's myriad problems—an aging system, run by intransigent unions, with almost no political support. While many of them have greeted his resignation with shock and concern, there is a growing sense that this could actually be the best thing to happen to the M.T.A. since Mr. Walder's arrival two years ago.
"I guess I'm partly responsible for inflating the importance of Jay," said Gene Russianoff, head of the Straphangers Campaign and dean of transit advocate.
Indeed, there have been others—Richard Ravitch, the team of Kiley-Gunn, even Mr. Walder's predecessor, Lee Sander—who have done a lot to resurrect mass transit from the death throes of the 1970s. Mr. Walder, though, was different. He had moved from McKinsey to run London's transit system, introducing successful innovations, including the vaunted oyster card, which speeds up bus and Tube boardings, as well as implementing that dread scourge, congestion pricing. He was supposed to bring the same innovation and ingenuity to New York.
"You have to hope it's a wake-up call to the people in Albany," blogger and M.T.A. kremlinologist Benjamin Kabak said.
That hope is directed at one man in particular: Andrew Cuomo.
The governor grew up riding the same subways from Queens as the Rockaways native he must now replace, though he is not the likeliest booster. On the campaign trail, Mr. Cuomo expressed indifference that bordered on antipathy when reporters questioned him about mass transit. This included an uncharacteristically testy press conference outside City Hall, when he unveiled his Urban Agenda. Of its 230 pages, 25 covered affordable housing, 32 on criminal justice, 20 on health care but only two on transportation. He has done nothing of note on the subject during his first seven months in office besides reappointing Mr. Walder. Despite that, they have a cool relationship with limited communication.
Still, transit advocates and straphanging pols are hitching their train to the governor, either out of desperation or legitimate belief that he could transform the M.T.A. in ways that have been talked about but rarely acted upon. "It puts the governor on the hook," Mr. Russianoff said. "It will be his pick running the agency, and he will be accountable for what happens to the M.T.A."