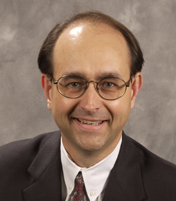 Three hours before President Obama's "eff an S & P" presser, a tidbit of news broke about a staffing change at the Federal Reserve: Nathan Sheets, the Fed's chief international economic adviser—or: the director of the Division of International Finance—is getting out of dodge. Mr. Sheets, who started with the Federal Reserve Board in 1993 as an economist, had been there for 18 years. More importantly, he's the third in a trend of (take a guess)…
…top advisers of Fed chair Ben Bernanke's to step down in the last 13 months.
Notes Bloomberg:
The departure means all three of Bernanke's top staff advisers have left their positions or announced their departures in the last 13 months. Brian Madigan, former director of the Division of Monetary Affairs, retired last year, while the Fed said in May that David Stockton, director of the Division of Research and Statistics, is retiring Sept. 30.
Mr. Sheets is stepping down after four years in his capacity as Chief International Economic Adviser, and as Bloomberg noted, a single day before the Federal Open Market Committee (the cleverly-named component of the Fed that oversees how our country's famously awesome open market works) convenes to meet. Also as Bloomberg noted, a reason for Mr. Sheets' depature was not given. We rang up his office and were told he was in a meeting, and left a message. We'll update if we receive quote.
fkamer@observer.com | @weareyourfek