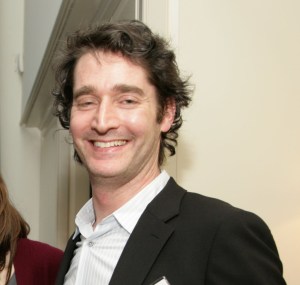 The Penguin Press expansion continues, following the recent hire of Andrea Walker to acquire fiction for the Penguin imprint and the announcement by president Ann Godoff this spring that Penguin Press would be aiming to grow its list by 50 percent.
Colin Dickerman, most recently vice president and publishing director of Rodale Books, has now been hired as executive editor following the departure of Eamon Dolan from Penguin Press. Mr. Dolan left to start an eponymous imprint at Houghton Mifflin Harcourt after losing his editor-in-chief title when Scott Moyers returned from the Wylie Agency earlier this year. (It's all a little complicated.)
Mr. Dickerman has a reputation for producing quality non-fiction and before arriving at Rodale in 2008 was publisher at Bloomsbury USA.