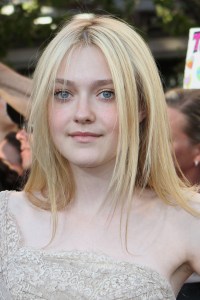 These days, NYU seems to be lacking in its young stars, the co-eds who split their time between homework and Hollywood. Can it really have been seven years since Mary-Kate and Ashley Olsen were walking around Washington Square Park in trash bags? How time flies.
But now it appears another starlet will get an education downtown. NYU Local reports that Dakota Fanning will be matriculating this Fall.
It's no big shock. The actress was seen touring the university last spring, and word got out that she had been accepted. Of course she was! She's a perfectly bright person who will go far.
It remains to be seen whether current family darling Elle Fanning will join big sis in the big city when it comes time to choose a school. Though who needs school when you're in Marc Jacobs ads that fill glossy magazines? Kids these days.