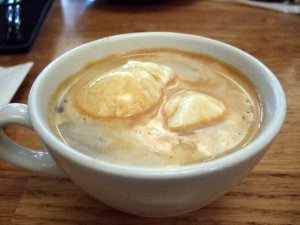 Danny Meyer, the enterprising restauranteur who operates establishments at the Museum of Modern Art and the Whitney, as well as New York mainstays like Union Square Cafe and Gramercy Tavern, will be in charge of two restaurants at the Whitney's new downtown location, next to the High Line, when it opens in 2015.
According to Eater New York, Mr. Meyer, who was recently the subject of a superb, glowing profile in The New York Times, will have a ground-foor restaurant and a top-floor cafe in the new museum, which has been designed by Italian architect Renzo Piano.
It's far too early for a menu to surface, of course, but Eater NY reports that the main restaurant will be similar in style to Untitled, which Mr. Meyer opened at the Whitney's current home earlier this year, which features a three-course prix fixe dinner each weekend, a bounty of comfort food during the day, and swoon-inducing desserts from Brooklyn outfits like Blue Marble Ice Cream and pie makers Four & Twenty Blackbirds.
There is no word on whether Untitled's "hand-crafted chocolate egg cream," which earned its own New Yorker Talk of the Town article–featuring art collector and Whitney patron Leonard Lauder, no less–will be available downtown. Here's hoping.