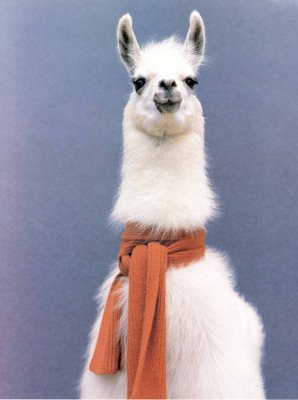 If you thought all Tumblr wonder boy David Karp could do with being "tall and skinny, with unflinching blue eyes and a mop of brown hair" who "speaks incredibly fast and in complete paragraphs" was invent the hottest microblogging social network on the planet, think again. Because now he's moving in on the male modeling game.
On their website, Japanese fashion brand Uniqlo is running a campaign of "New York Faces" to celebrate their new flagship store in midtown. Among them is Mr. Karp's shiny, bright, innovative mug: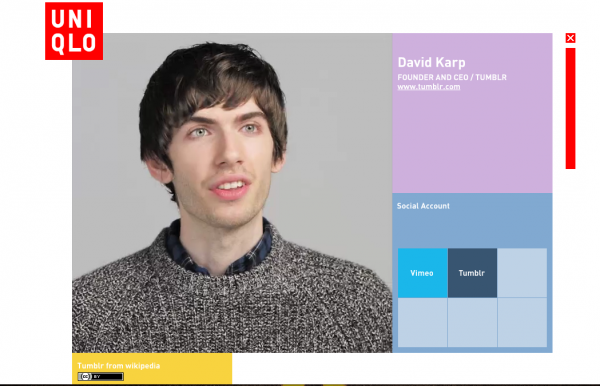 With it is a video! Mr. Karp discusses building the "perfect platform for self-expression," and within that, a nice little diss on that other social network:
"On the web today, there are very few tools that are designed for personal expression or creative expression, and identities that people are really proud of. It's really easy to create an identity on Facebook, but their identity is more of a business card."
BURN, kind of. He also speaks of listening to mentors who he shrugged off early on, and learning to deal with "world-ending disasters," which has more to do with network outtages than global catastrophe. Just remember: this man innovated the blog post. Imagine what he can do for Blue Steel. Heed the warning signs throughout the land: Banana Republic-wearing llama, watch out. David Karp is coming to take all your cashmere modeling jobs.
fkamer@observer.com | @weareyourfek