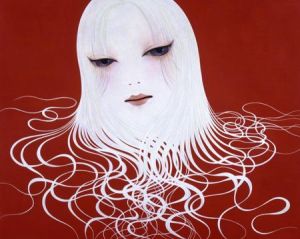 This September, fordProject will host a group exhibition showcasing three young Japanese artists, representatives of what the gallery believes to be an untapped contemporary market from that country. "Reflections" will feature paintings by young artists Hideaki Kawashima, Makiko Kudo and Toru Kuwakubo.
Rachel Vancelette, the director who curated the show, is passionate about the project. In fact, she left the country in April to organize it, after the earthquakes that paralyzed the country and amid fears of nuclear fallout.
"Personally it was a privilege to lend support during these difficult times." She wrote in an email to The Observer. "It was a reflective moment for the world. I found the younger generation of painters were expressing an inner personal dialogue fused with their overall view of their society."
From ghostlike portraits to intimate landscapes, the works are meant to illustrate dreamlike examinations of the inner self, a cultural tradition with its roots in Shinto.
Ms. Vancelette had never visited Japan before this trip.
"All of Tokyo was darkened at night, the lights gone due to the power conservation measures, so the beautiful streets seen in films no longer existed during my stay," she said. "Containers of any kind were in short supply in food chains and water was a big issue, but a stoic resolve was evident."
"Reflections" will be on view at fordProject from September 14th to October 14th.