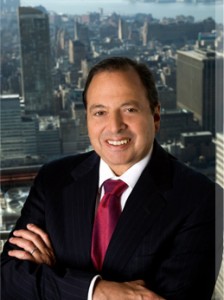 Douglas Durst and his cousin Jody may be the most powerful pair in New York real estate. They've taken up Seymour Durst's Midtown empire and stretched it across Manhattan, so why not try the trick on another island far, far away?
The Durst Organization is investing in a Taiwanese luxury development, its first investment outside of the city, according to The Journal. It is a swap with Vantone Real Estate Company, which is investing $11 million in Durst/Fetner's 855 Sixth Avenue condo-hotel. The Dursts, meanwhile, will put $11 million into a Vantone project in New Taipei City.
Douglas Durst told The Journal the country is "on the cusp," but there may be a more personal reason to look abroad for work:
The deal comes at a time that the Durst family is growing and casting a wider net for new business. Six members are currently involved in the development business, including Mr. Durst's cousin, Jody Durst, who has taken over as president of the company. The next generation is 24 strong.

The partnership will be overseen by Douglas Durst's son, Alexander, 40 years old, who is currently co-vice president of the company.
So it's all in the family!
Mr. Durst found the project on a recent trip to China, which was meant to help find tenants for 1 World Trade Center, which the Durst Organization took a stake in last year. Yet he may not have had to go that far to find it—Vantone was the first private company to take space in 1 World Trade Center, meaning he only had to go downtown to find a deal.