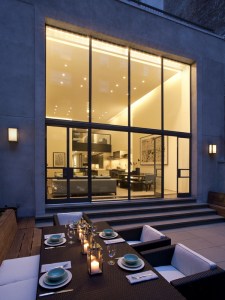 These high-profile apartments were sold this week to unnamed buyers hiding behind LLCs. If you have any tips on their true identities, be sure to email eknutsen@observer.com.
A buyer purchased an apartment at 101 West 24th Street in the Chelsea Stratus. The 1,673-square-foot condo originally hit the market back in March with a $2.295 million price tag. The buyer, Toscanni LLC, paid over the asking price, shelling out $3.2 million. The two-bedroom, 2.5-bath includes custom closets, Madagascar Ebony wood cabinetry, and sprawling views of the cityscape. The property was sold by Cartus Financial Corporation, a Connecticut-based consulting and business services firm which owns property throughout the boroughs. City records show, however, that late last month Louis Carlow and wife Donna sold the apartment to Cartus the same price Toscanni paid for the property.
Meanwhile, lawyers Wendy Flanagan and Christopher O'Malley sold their Carnegie Hill brownstone at 162 East 92nd Street to a buyer using the LLC 9364. It purchased the 6,775-square-foot house for $15.4 million. Not bad considering Ms. Flanagan and Mr. O'Malley purchased the home back in 2007 for just $6.3 million, according to Streeteasy. Still, the couple didn't quite get what they were looking for, as they originally put the home on the market in 2010 with the asking price of $19 million.