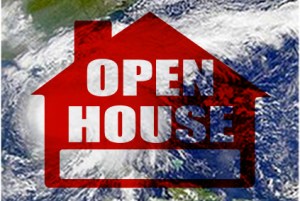 Whether or not the storm hits NYC head-on this weekend, real estate brokers are watching the heavy rains and strong winds bearing down on us, and calling off open houses scheduled for Sunday.
The Observer has already received one email from a broker canceling all showings for a John Street condo this Sunday, citing the weather as a cause, and in a conversation with another broker at a different brokerage, we were told to expect to see more cancellations tomorrow.
So, if you were planning on finding your dream home this weekend by dropping in on some open houses, check in before you leave the house or you might end up doubly soaked.
tmcenery@observer.com