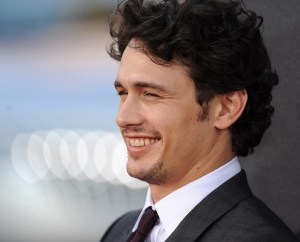 Exhausted actor and performance artist James Franco has been forced to cancel his Broadway debut, marking perhaps one of the first times in recent memory that the actor has made the news for not participating in something. It's your classic man-bites-dog story.
Mr. Franco was to appear in Sweet Bird of Youth by Tennessee Williams. Instead he will sleep.
The AP presents his resume thusly:
Franco, last seen in "Rise of the Planet of the Apes" and "Your Highness," is shooting the film "Oz," appearing on "General Hospital" and earning a doctorate in English at Yale.
They forgot to add that he begins teaching at NYU next week.