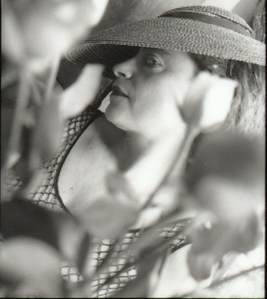 Jeanette Ingberman, who co-founded the stalwart, pioneering nonprofit gallery Exit Art in 1982 and helped lead it for three decades, died yesterday in New York City. She was 59. The cause was complications resulting from leukemia, according to an official at Exit Art.
With the artist Papo Colo, whom she met while organizing a show at the Bronx Museum in 1979 and would later marry, Ms. Ingberman began curating shows under the name Exit Art in the early 1980's. The pair placed a particular emphasis on female and minority artists, who were often marginalized in the mainstream art world.
"We felt that the ideas we were interested in were not happening in the alternative space scene as it was," Ms. Ingberman said in a 2007 interview, explaining why she and Mr. Colo decided to create their own projects. In a foundational statement, Exit Art defined itself as "a hybrid interdisciplinary arts organization dedicated to transcultural, multi-media explorations of contemporary art."
After curating shows in alternative spaces like Franklin Furnace in the early 1980's, Exit Art moved into a 5,000-square-foot 8th-floor loft at 578 Broadway in Soho in 1984, and hosted a formidable roster of shows that frequently featured artists well before they became commercially successful.
Among the emerging and mid-career artists whose work appeared at Exit Art in Soho were Ida Applebroog, Jimmie Durham, Tehching Hsieh, David Wojnarowicz and Adrian Piper. In her history of experimental art spaces, Alternative Art: 1965-1985, art historian and curator Julie Ault notes, "Martin Wong, Muntadas and David Hammons were featured at key moments in their careers."
In 1992, Exit Art expanded into a building at 548 Broadway, which operated under the name Exit Art/The First World. Over the next 20 years, Exit Art organized shows that included work by soon-to-be-seminal artists like Rachel Harrison, Julie Mehretu, Shirin Neshat, Roxy Paine, Fred Tomaselli and Rirkrit Tiravanija.
In 2003, Ms. Ingberman and Mr. Colo decamped from Soho and moved Exit Art to a ground-floor space on Tenth Avenue in Hell's Kitchen, where it continues to reside. The space includes a 70-seat theater in its basement, continuing the gallery's longstanding commitment to video work.
Besides prescient solo exhibitions in its early years, Exit Art was known for quirky, ambitious group shows like a 2001 Carlo McCormick-curated show about the history of LP cover art–"Boy, did Exit Art get this one right," critic Jerry Saltz wrote at the time–and last year's "Alternative Histories," a grand and sprawling exegesis on the legacy of alternative art spaces in New York.
Ms. Ingberman was born in Brooklyn in 1952 to Polish emigrants who had survived the Holocaust. She earned a degree in art history and studio art from Brooklyn College and in 1976 enrolled at Columbia, where she obtained an M.A. in the history of modern art.
Before embarking on her independent curatorial career, Ms. Ingberman worked as an assistant curator at the International Center of Photography, a research consultant at the Brooklyn Museum and chief curator of the Bronx Museum.
While working, she entered the art history Ph.D. program at the City University of New York's Graduate Center, studying with art historians Rosalind Krauss and Linda Nochlin.
Ms. Ingberman is survived by Mr. Colo, her brother Israel Ingberman and her sister-in-law Terry Ryan.
arusseth@observer.com