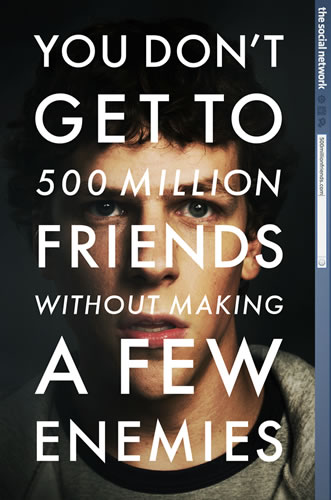 As much as a hipster-celebrity collective of playwrights there can be, there Rattlestick Theater is. Downtown favorites like Annie Baker and Adam Rapp (who's currently working on a musical with the Yeah Yeah Yeah's Karen O) have had plays produced there. It's never really been a place for celebrities to get their theater rocks off, however, until now.
The Social Network and 30 Minutes or Less star Jesse Eisenberg wrote a play. It's called Asuncion. It's going to be at Rattlestick in November. And it was just cast. From the release:
Joining the previously announced Mr. Eisenberg are Remy Auberjonois (The Country Girl Frost/Nixon), Justin Bartha (Lend Me A Tenor,The Hangover 1&2) and Camille Mana (Smart People, "One on One") making her Off-Broadway debut in the title role. The production will be presented at The Cherry Lane Theatre (38 Commerce Street) with performances beginning on October 12. Opening Night is set for October 27. The production is scheduled to run through November 27.
The play is about someone with a blog and race-relations.
In Asuncion, Edgar and Vinny are not racist. In fact, Edgar maintains a blog condemning American imperialism and Vinny is three-quarters into a PhD in Black Studies.  When a young Filipina woman named Asuncion becomes their new roommate, the pair have a perfect opportunity to demonstrate how open minded they truly are.
Do with this what you will. Michael Feingold—chair of the Obie Committee and chief theater critic for the Village Voice—wrote in the Voice last year on the matter of celebrities taking up New York actors' stages both on Broadway and off:
One peculiarity of New York theater, in recent years, has been its increasing habit of looking away from its own best assets, instead relying for guidance on taste made elsewhere, mainly in London or Hollywood. This is fundamentally unhealthy, not because either London and Hollywood are such evil places, but because they aren't New York. A city with our long tradition, our vast community of artists, and our burgeoning ability to spawn new creative impulses can only be itself.
Incidentally, many of last year's Obie's went to playwrights whose work has reliably found a home at Rattlestick.
fkamer@observer.com | @weareyourfek