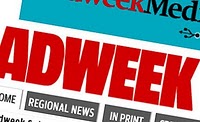 The New York Post says media columnist Keith Kelly is on vacation, but it appears he found time to contribute reporting to today's article, "Staff Cries Wolff," which says anonymous Adweek executives are considering not renewing editorial director Michael Wolff's contract next month, citing his reportedly brusque management and loose spending practices.
"Separately, [Adweek parent company] Prometheus bosses have been apologetic about some of the public stances taken by the outspoken Wolff in his columns on the media business," the article notes.
The Post doesn't go into any more detail about the "stances," but they don't need to. Since taking over Adweek, Mr. Wolff has really just expounded on one–that Post parent company News Corp. is rotten to the Murdoch nuclear family core.
The Post's doesn't mention that Mr. Wolff wrote an unauthorized, aggressive Rupert Murdoch biography—The Man Who Owns The News—instead choosing to identify him as "a former Vanity Fair contributing editor."
The Post did not return request for comment and Mr. Wolff, reportedly also on vacation (Why does anyone even bother reporting in August?), tweeted this:

By way of disclosure—or something—there's a quote from an April interview with Observer editor Elizabeth Spiers in the Post piece too.