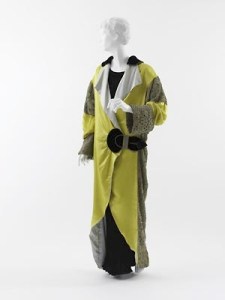 The Metropolitan Museum of Art has canceled loans to the Moscow Kremlin Museum of works by French fashion designer Paul Poiret, "in response to" Russia's art embargo, Met spokesman Harold Holzer told The Observer today.
"Paul Poiret – King of Fashion" is set to open at the Moscow museum on September 7 and was to consist of loans from the Met and from the Fashion Museum in Paris.
The "loans won't be going forward," Mr. Holzer said, "in response to" Russia's embargo on lending art to U.S. museums.  "As long as the loan embargo is in place, the museum believes it can no longer lend" to Russian museums.  A "one sided" relationship would, he said, be "unfair."
Russia instituted its art embargo after Chabad, a Brooklyn-based Jewish sect, obtained a default judgment against it in July 2010, saying it feared its art would be seized by Chabad to force it to comply.
Because of the embargo, the Met has already lost promised loans to two of its own shows – "Cezanne's Card Players" and "Rooms with a View" – and "if the embargo is not lifted by September," Mr. Holzer said, "the Met is on track to lose paintings for "'Master Paintings from India.'"  That show is set to open at the Met on September 28.